Freestyle headed down with a team of .NET and front end developers, client service and the new business team.
We were all there to take in case studies, explore new features and better understand how Episerver's Digital Experience platform and roadmap measures against our clients' needs.
What is Episerver?
Episerver, also known as Epi, is a digital platform that offers web content management, ecommerce and digital marketing all through the Episerver Digital Experience Cloud ™ (DXC). To rephrase Gartner and Forrester Wave, it's a leader in unifying commerce and content.
Used by some of the world's leading brands, Epi is one of the most comprehensive online platforms available to the marketer. It's personalisation capabilities through the use of artificial intelligence (AI) combined with a suite of marketing, measurement and performance tools makes it a natural choice for the ambitious marketer. But these are only a fow of the reasons we are official partners. More on that here.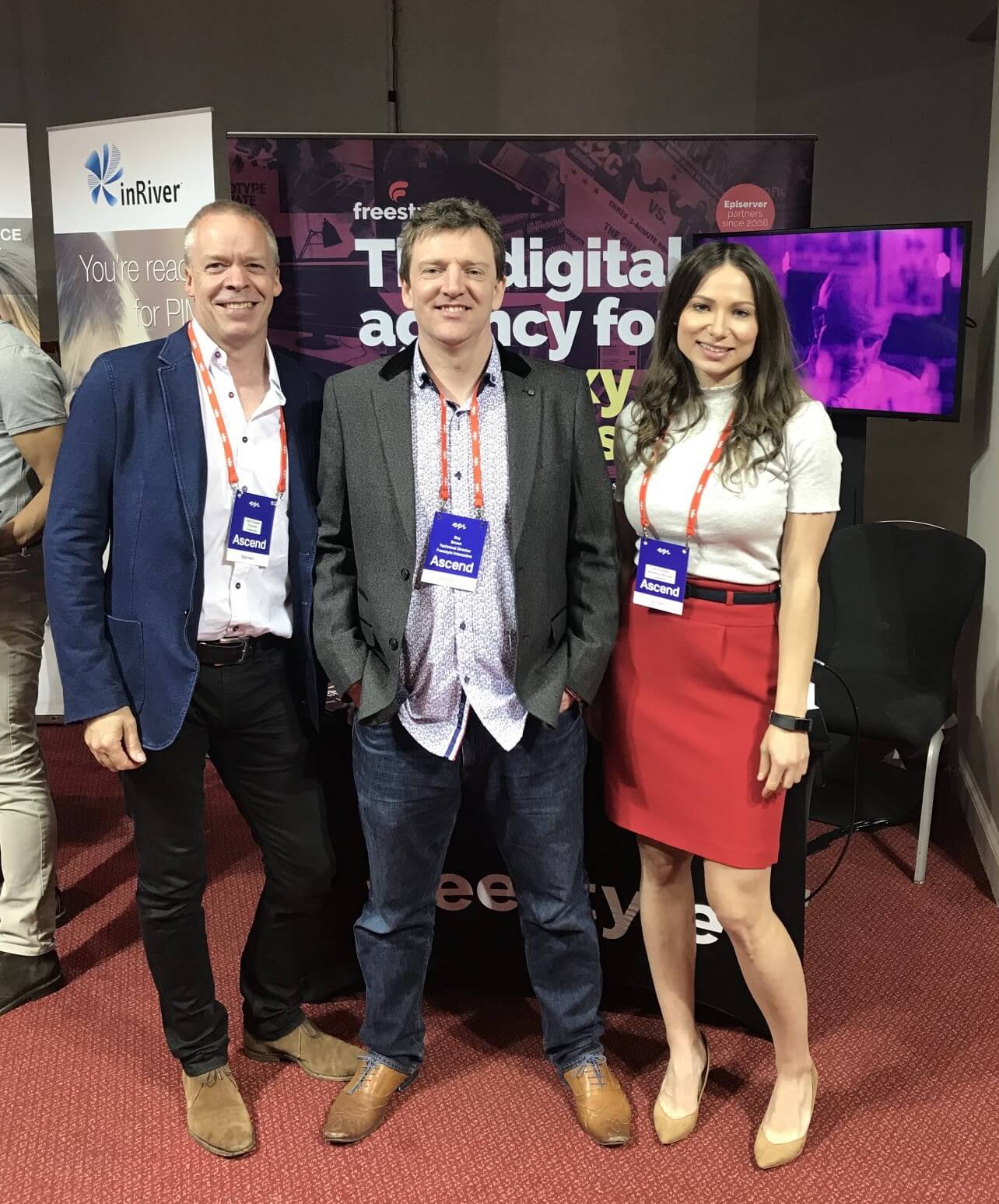 Now you know why we're partners, on to the event itself.
Ascend 2018 featured separate tracks for marketers, developers and partners. As the signature event in the Episerver calendar, we wanted ot make sure all our bases were covered so we brought down a team which could split across the tracks, as well as a couple of invited clients to see what they were hearing!  The session formats were varied: case studies, customer-led presentations, demos, industry panels and expert guide sessions. This gave rise to plenty of discussion and debate within our team.
"I thought the event was very well structured with great variety for all attendees, the talks provided great insight into EPiServer's product range. I now feel I can convey the benefits of these products to our clients from a more informed position." - Elliott Hillman, Digital Executive
Proactive Elliott! It's what we love to hear. 
We saw presentations from the English Football League on the largest global Episerver DXC implementation, to the recently notorious GDPR compliance, from how Azure is changing world of app development and rendering frameworks such as Angular and React.
"It was fascinating watching Episerver sell the dream to their current and prospective customers in one room, whilst seeing the reality of implementing those dreams in the next room!" - Guy Brown, Head of Technology at Freestyle
New Episerver Features
This year Episerver had released a whole suite of new product offerings which we were already familiar with but did also reveal new features and future developments. We were super excited to learn about decoupled and headless CMS – true development game changers that we will be looking at in the upcoming months.
Episerver as Headless
This was a favourite amongst the developers. Here's Paul explaining it for all other developers out there:
"The Episerver Technical Roadmap session was of particular interest, which highlighted the plans to migrate Episerver to .NET Core, as was the session "Episerver as Headless", which introduced the new Episerver Content Delivery API.This new feature facilitates the separation of Episerver content from presentation and opens up a wide range of new opportunities and innovations with Episerver, including the creation of Single Page Applications (SPAs), data-driven mobile apps and voice-activated content consumption".
But for some non-dev teams out there what it means is that the possibilities are limitless. Developer Chris put it in great terms: "It's good to see Episerver are moving towards a far more flexible way of delivering content, opening the platform up to the ability to integrate with modern front-end frameworks, and allow for a mobile-first approach, ultimately allowing us to build richer client interfaces with content all being delivered through their existing CMS."
Episerver Personalisation
Across the Marketing tracks there was a real spotlight on website personalisation and Epi's capability to deliver it on different levels, from the more basic visitor groups (and examples of best practice) to AI-driven "irresistibly personalised digital experiences", as one speaker put it.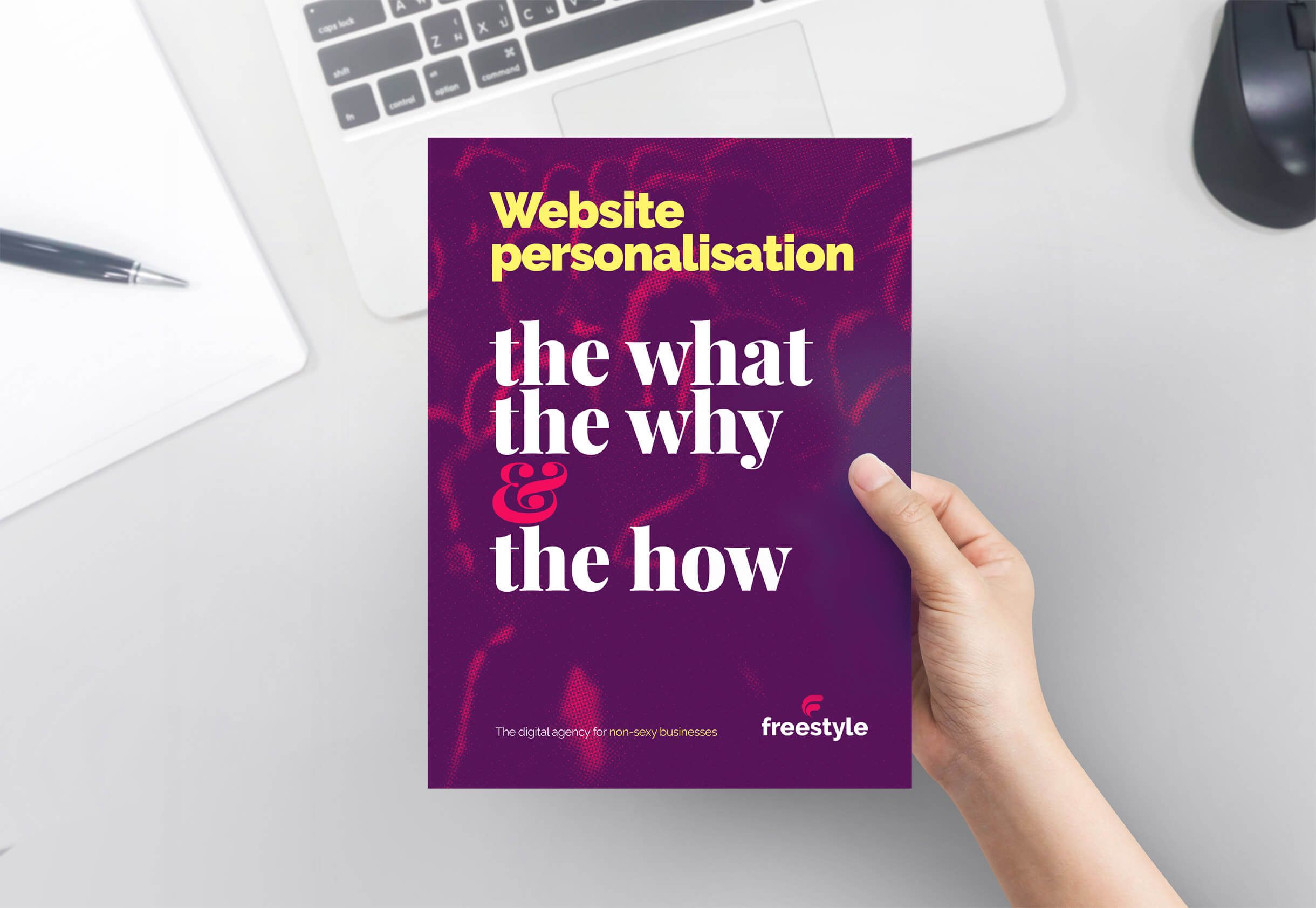 The addition of the artificial intelligence layer on Episerver's Insight offering means that it can now support two new features: persistent visitor intelligence and actionable insights. The first compiles visitor data according to profiles, journeys, personas or segments. The latter uses behavioural data and personal details to inform marketing campaigns.
Together they are able to track and make recommendations based on "implicit behaviour" which means that Episerver now has content sequencing capabilities.
These two features are addition to (and complementing) all other previous properties such as content fed through machine-learning and product recommendations. Episerver Insights means different content being presented to different audiences to provide a truly individual experience.
The right content at the right time for the right people leads to higher engagement rates, more purchases and a better understanding of the customer experience.
Our favourite technology soundbite
In addition to some amazing insights into some super interesting case studies (we loved YIT's "Thousands of dreams for thousands of people on one platform"), we got a great soundbite: "Digital experience has never been this fast, and will never be this slow again". With a bit of research we got a reference: Graeme Wood, linked to this article from the Institute of Practitioners in Advertising.
In the context of advertising, Graeme talks about the fact that technology is simply a facilitator and its main requirements for this century are to be "simply quicker, easier and further reaching than previously possible".  The change of mentality and culture and increase in expectations happens before the change of technology.
"Digital experience has never been this fast, and will never be this slow again." - Graeme Wood, Institute of Practitioners in Advertising
Post-Ascend 2018 thoughts
There was definitely a buzz on the Freestyle stand, with great feedback from peers on our newly launched site and firing up some interesting and meaningful conversations around "non-sexy businesses".
Since Ascend London 2018 developers Chris, Paul and Will all started to experiment with the new features and began discussions on how we can take advantage on our own Epi-built website freestyle.agency. We felt like it was a day well spent, learnt a lot and got inspiration for our next projects.