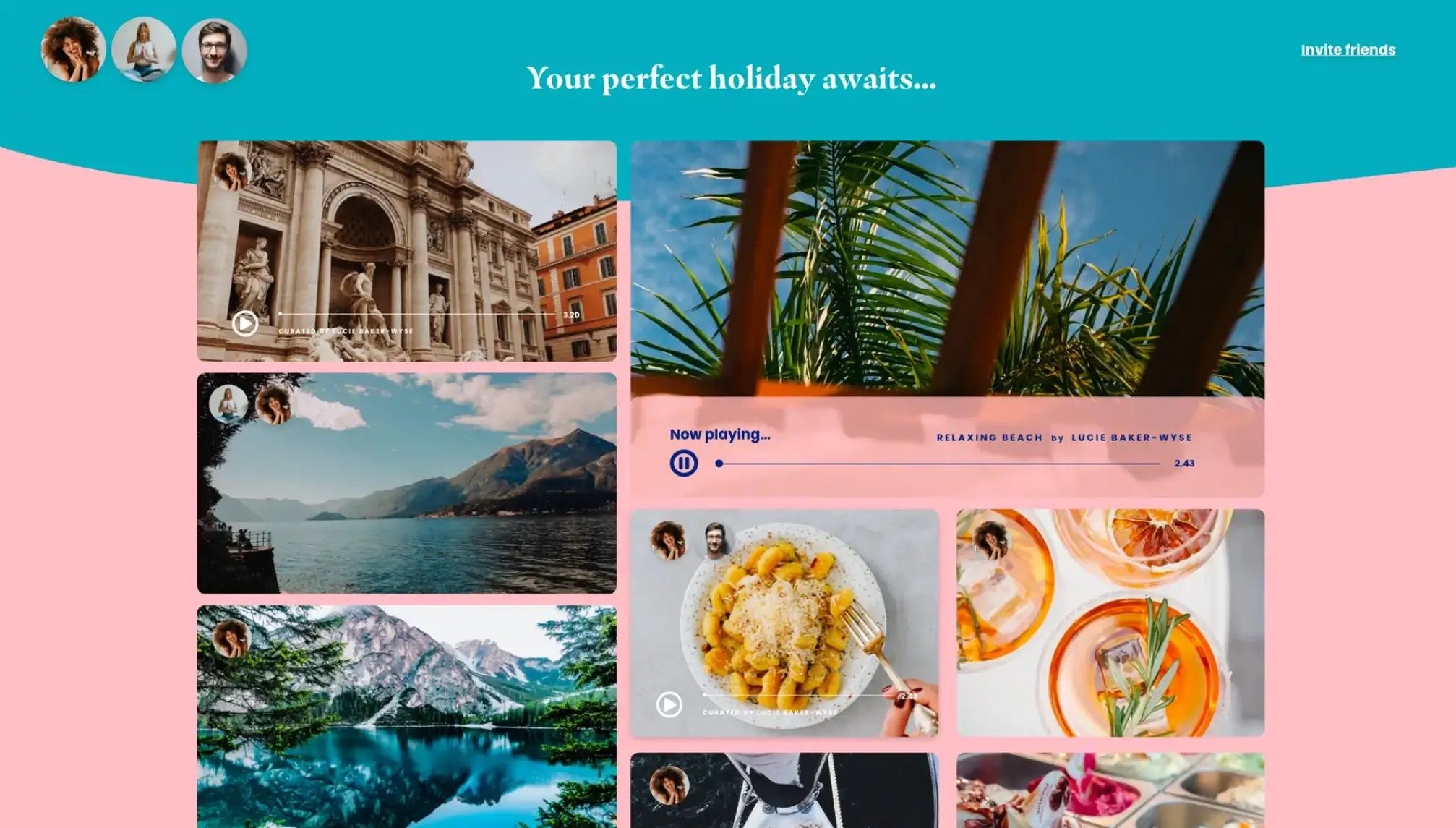 In many sectors, in our relentless move towards 'frictionless experiences', we've unintentionally created a homogeneous internet - a soulless place of cookie-cutter interfaces, where if we removed logos from screens, our audiences would be hard pushed to differentiate between brands. 
This is certainly true within the travel industry, where the journey and components within it are almost identical.
There are, of course, arguments for the benefit of this, including Jakob Nielsen's law; "Users spend most of their time on other sites. This means that users prefer your site to work the same way as all the other sites they already know."
This law of familiarity encourages the use of well-known patterns in designing user interfaces to provide users with confidence in interacting with the interface.
In principle, we agree, but the idea has been misinterpreted and applied in ways that have prevented innovation and stifled creativity, ultimately removing the critical brand layer from experiences.
My own experience in booking holidays online is hours and hours of searching, spread over weeks, too many opened tabs, moving between platforms and not really remembering what I've found or where.
But even worse than this, something that should be a wonderful and exciting experience is actually impersonal, stressful, lonely, and confusing. 
An experience that appears to be shared by others with recent Nielsen research highlighting that travellers spent an average of 53 days visiting 28 different websites over a period of 76 online sessions.
I have the mindset that my holiday begins as soon as I jump aboard my transportation. But why shouldn't this start right at the point I start to think about and look for a holiday? 
It is reasons like these that drove us to ask questions about what the booking experience should be, which is when Gini was born.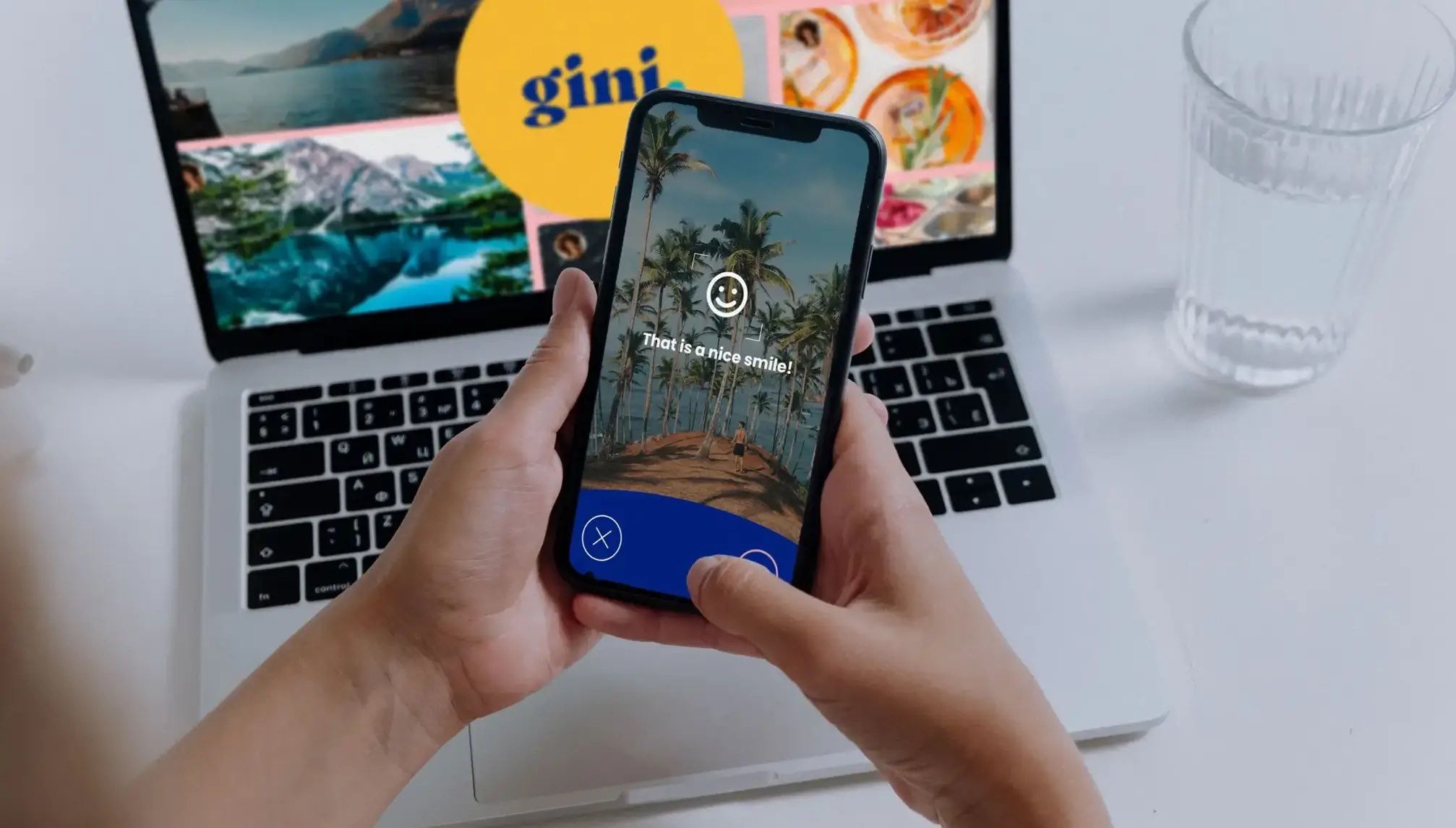 → Read more about Gini and the insights that lead to its creation.
Our research found that, in the travel booking journey, people are most excited at the point they can picture themselves there. Which gave us a starting point of asking how technology might get people to imagine themselves there earlier in their journey, and use that emotion to achieve a booking conversion.
Whilst Gini is technically possible today, it is a huge change for any ambitious brand that wishes to explore its commercial potential. So how could you move towards a Gini-like approach over time?
Small bets, small steps
Validation
The next stage in implementing a Gini-like approach is validating the concept and its components. We'd start by mapping the assumptions and evidence we have, to create a list of things we need to prove to reduce risk. 
This will mean gathering evidence through a series of small real-world, real user tests, to answer our assumptions across three categories;
Desirability - Do people want our solution? 
Viability - Is our solution financially advantageous?
Feasibility - Can we deliver our solution? 
These tests would take many forms, likely including the creation of prototypes of varying fidelity. But the test should always be:
Real scenarios - always aim to be as near to real scenarios as possible. 
Real people - where we are confirming customer assumptions we always test with real people.
Data-driven - always seek test formats that provide clear data.
Focused - always focused on answering specific questions.
Fast-paced - always have a sense of urgency.
One of our favourite examples of this kind of simple validation testing is from Deliveroo.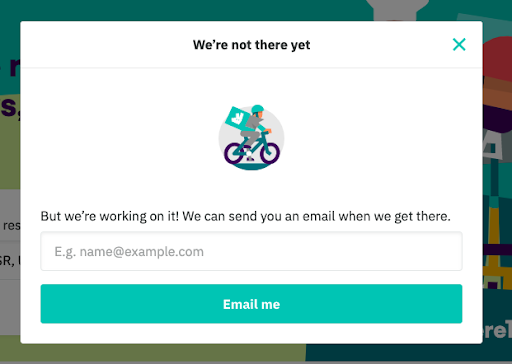 When you land on Deliveroo's website it asks you for your location, if your location isn't covered, you are directed to the "We're not there yet" messaging that has been used since Deliveroo's earliest days. This is still live and allows Deliveroo to validate demand in geographical areas, before investing in them. 
Routes forward
Once you've validated the specifics of the solution, you have many options in how you move forward, including but not limited to:
Build, launch and scale a new solution - Starting with an MVP, run your new solution in tandem with your current, until you are confident to switch. This approach was something BMW used in launching a new version of bmw.com, having let the new run in tandem with the old for some time on a separate domain. 
Create a new or sub-brand - launch the new solution under an entirely new brand, creating a self-disruptive competitor to your existing business. Or, launch a sub-brand, which may focus on a new/different market, e.g. TUI's First Choice. 
Incremental roadmap - build out a roadmap and start to implement the features on your existing platform over time, incrementally moving towards the full solution.
Why should travel brands look to implement a Gini-type approach?
Travel in general is an emotional experience. But pivotal points in the travel experience have always been the dreaming and planning phases.
Gini represents an approach to translating dreaming into planning, - a step closer to the booking stage, beyond marketing campaigns and inspiring videos. For customers, Gini is a route to take those dreams and translate emotion into inspiration, by being an active participant in the process of creating a truly customised, inspiring vision for a holiday.
For your business, Gini is a route to engaging customers much earlier in their journey, getting them to commit their perfect getaway and their spend to businesses who can promise to fulfill their dream - an experience like no other.
 
Liked this thinking? See Gini's full story.

Author: Ritchie Brett, Strategy Director at Freestyle
Ritchie works with brands to make sure they stay relevant in a time of enormous competition and disruption. He has over a decade of product strategy experience, creating innovative products and services across a range of sectors including healthcare, financial services, FMCG, government, automotive, entertainment, food & beverage, education and charity.
At Freestyle, we partner with organisations to help them evolve their business and customer experiences for the future, by building venturing capability and creating new products and services.
If you're ready to have a chat about how we can help you innovate, drop us a line: hello@freestyle.agency