Whether you're in logistics, hospitality, manufacturing or professional services, good people are increasingly difficult to find and keep. And that's expensive.
What's driving the talent shortage problem? 
There are multiple complex and often contested factors in what's causing this issue, which differ from region to region. The 2022 Future of Work report from Monster, highlights three key factors: 
 
Finding candidates with the right skills is getting harder - with over 9 in 10 businesses saying say they are struggling to fill positions because of a skills gap
Work/life balance expectations mean candidate and employer priorities are getting harder to align. The opportunities for remote working accelerated by the COVID pandemic have made people reassess their situations.
Increased competition, from further afield.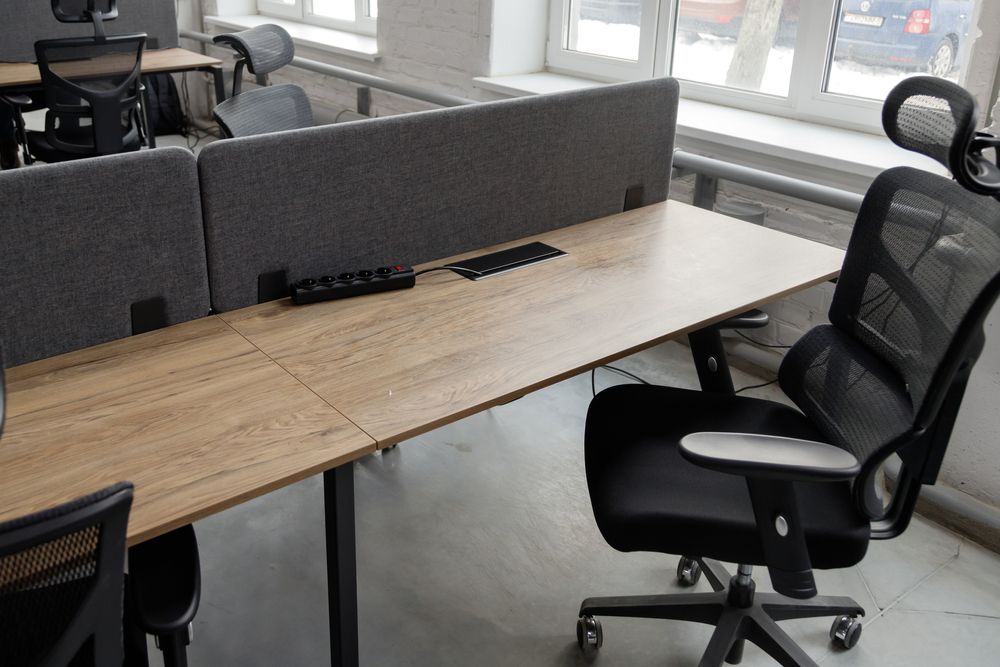 Fixing the human resource challenge with technology
The issue of not having the right people in post to deliver our products and services is putting pressure on organisations of all sizes. Understaffing impacts the quality of your delivery and the experience of both your employees and customers - ultimately bad experiences will lead to the loss of both.
While it's difficult to put a generic cost on the customer loss, we know that high staff turnover costs 50 - 250% of the vacancy salary for every new hire (see source). The true cost of poor experiences will differ between businesses' services and products, but as we head into a potential recession, the impact becomes exacerbated. 
If your business is struggling with these issues what can you do about it? While there are of course solutions that can be born out of addressing your organization's culture, employee experience and recruitment strategies, as a digital transformation agency, we look at the challenge through a different lens. How can technology be used to support or solve the staff retention issues businesses are facing? 
Reframing the staff retention problem
While the problem immediately presents itself as a lack of human resource, the issue is often a result of not having the right tools, processes and systems in place. Generally, the things we believe we need people for are based on business legacy and can be resolved by utilising technology and freeing up time for your human resource to focus in and on other things.
In our work we often see legacy manual processes that could be delivered better, either in their entirety or in part, by implementing a technological solution.
By taking a step back and revisiting our service designs, journeys and delivery processes, we can highlight areas of opportunity to replace manual elements with tech that frees up your staff time for areas of greater value and impact.
How to identify opportunities and prioritise technology investment
With a probable recession on the horizon, it's more important than ever to ensure you're investing in technology that will deliver value for your business. To be able to identify the areas where technology can make a difference, you first need to map your internal operations and service delivery, including:
Tasks
Human effort
Technology and systems used
Time taken
Staff satisfaction
Customer satisfaction
This can be captured through a variety of methods, including workshops with key knowledge holders, interviews, surveys and existing business data. When this is collated and mapped you'll be able to see the areas where human effort, intervention and time taken is high, alongside overlapping or limiting technology and experience issues.
To avoid following up with the loudest opinion in the room, turn to your business strategy, priorities and ambitions instead.
Your next step is to prioritise these.
To avoid following up with the loudest opinion in the room, or the first idea for improvement that comes along (as it often happens for businesses), turn to your business strategy, priorities and ambitions instead. It's important to take into account expected time and effort to implement, likely costs and the impact to the business. These will help you make the right decision in the right way. 
By introducing technology in the right places you will reduce pressure on staff resource and free up your existing resource to refocus on areas of greater importance and impact. 
From here, you can ideate solutions for the priority areas.
In some cases the technology solution may be obvious and the method may just need scoping to understand any dependencies with your existing tech stack. Ideas can be tested and validated on a small scale, to quickly understand audience desirability, operational (and technical) feasibility and financial viability. Thorough validation will prove value and give you grounded confidence before investing heavily and scaling a solution across the business.
By introducing technology in the right places you will reduce pressure on staff resource and free up your existing resource to refocus on areas of greater importance and impact. 
5 areas in which technology can help overcome staffing shortages
1. More efficient customer service
Technology can play a vital role in overcoming staffing shortages in customer services. By automating repetitive outbound communications and improving customer authentication, businesses can reduce the time and cost associated with service interactions. Automated messages can be personalised to the customer and specific to their situation, not to mention more timely. A quick response with relevant information can prevent increasing inbound queries that may take longer to deal with.
In addition, by clearly identifying the reason for inbound messages and calls, then routing them to the appropriate advisor, businesses can improve the efficiency of their customer service operations. Equally, collaboration tools to connect customer service agents with subject-matter experts within the business can ensure that even understaffed customer service teams can provide high-quality service. 
2. Replace and speed up office admin and manual processes
Repetitive admin drains staff time and harms morale. Empowering your team with the right digital tools helps to increase productivity and efficiency, whilst reducing the risk of burnout, stress and employee churn.
Automating workflows like maintenance requests or task tracking can help keep things moving forward while eliminating manual or redundant processes that are time-consuming and tedious. Not only does this free up employees to focus on more important tasks, but it also reduces the potential for human error, which can lead to cost savings in the long run. 
"For regulated organizations like ours, control is equally important and the automation of that control. And so the ability to innovate rapidly in reaction to market needs is absolutely critical to us winning new revenue streams and being competitive," says Investment Bank Technology Chief Architect and Chief Technology Officer Helen Tippell.
In addition, automating office admin tasks can help improve communication between departments and employees, as information is stored electronically and can be accessed by anyone with the proper permissions. By replacing paper processes, email chains and spreadsheets with appropriate digital processes and knowledge management, teams can work more efficiently and misunderstandings can be avoided.
3. Provide immediate visibility of staff and business performance
You can't adapt to what you can't see. Thankfully, technology can help businesses avoid staffing shortages and gain sight on performance by digitising internal processes and reporting. Real-time visibility on what's happening, alongside digitised KPIs, enables you to react and make decisions quickly, and with confidence.
This can help to pinpoint root causes for process inefficiencies, highlight areas for training and reward those working well. For example, if a business wants to know why its team is not meeting targets, it can check performance data which can be collected and analysed automatically. This data can show where inefficiencies are occurring and what processes need to be improved. It can also help to identify staff who are performing well and recommend them for promotions or bonuses. 
4. Minimise the cost of unplanned downtime in manufacturing and construction
The Industrial Internet of Things (IIoT) is revolutionising manufacturing and construction by providing new ways to manage operations. IIoT systems can constantly monitor equipment and processes, alerting operators when something goes wrong and minimising the cost of unplanned downtime. This automated, proactive and preventative approach to avoid costly downtime and replace parts only when they need to be replaced allows factories to run with fewer workers on the floor, or construction sites to be monitored remotely. In addition, IIoT technologies can help to reduce the need for human effort by automating tasks such as scheduling and inspection. By implementing IIoT technologies, businesses can reduce their reliance on human labour and improve efficiency and quality in overcoming staffing shortages and saving on costs.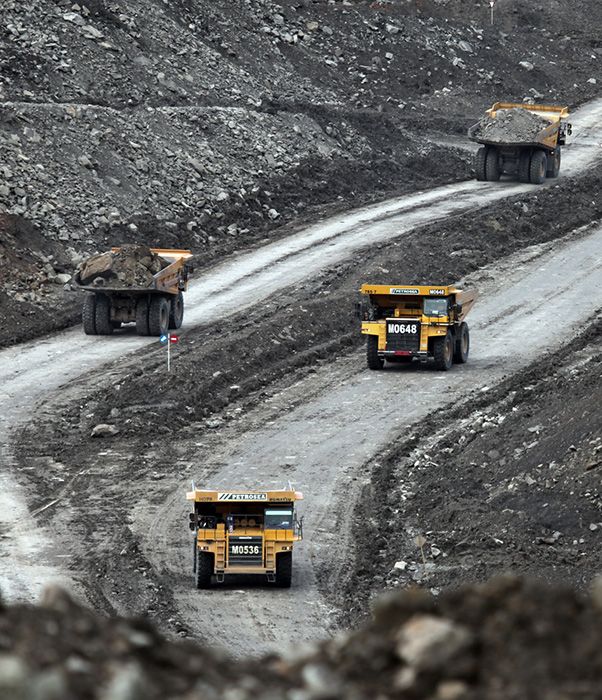 When mining company Petrosea underwent digital transformation, their operations changed for the better, employee experience included. Smart AI sensors that enabled predictive maintenance of its fleets of trucks, allowed the company to use fewer trucks and address breakdowns before they happened. To keep their employees engaged in a programme of upskilling and retraining, a mobile app was developed with gamification elements. In six months the digital transformation project area within Petrosea became one of the company's most profitable operations by reducing costs and increasing production. (Case study available here)
5. Onboard and train employees consistently and effectively
When talent is limited, it's important to get the best out of the employees you have, as quickly as possible. Hiring and training new staff is a time-consuming and costly process. It is often cheaper to invest in upskilling existing staff members than hiring new employees. Technology can help businesses to overcome staffing shortages by digitising the onboarding and training process for new and existing staff, saving colleagues' time in manual run throughs and explanations, and getting all employees up to speed more quickly and consistently. 
This could also allow teams to access learning materials anytime, anywhere, with consistently high standards across the business. When staff can access remote training, they can use downtime for upskilling or cross-training, which may prove valuable if the business ever needs to shift staff around to cover deficits.
In addition, technology can also help businesses to identify potential staffing shortages before they occur. By monitoring employee performance and attrition rates, businesses can anticipate future staffing needs and take steps to address them. As such, technology can play a vital role in predicting and overcoming staffing shortages. This is even more important at a time of economic uncertainty and with more employees working from home.
Technology, operations and employee experience go hand in hand
As a precarious economy looms, many companies are looking for ways to automate, make efficiencies and gain real-time sight of operational performance. The alternative is struggling through an increasing workload with fewer staff, who are unlikely to stay as morale dips. By leveraging technology, businesses can overcome staffing shortages, process inefficiencies and improve their bottom line.
Freestyle uses proven methods to identify opportunities and prioritise technology investment to directly address the challenges we've outlined above. If you're ready to have a chat about how we can help you to address your talent challenges through digital transformation, drop us a line: hello@freestyle.agency

Author: Rebecca Hemming, UX Strategist at Freestyle
Winner of the Young (under 30) Tech Talent 2020, Rebecca is skilled in distilling business and audience insight into strategic activity that drives results and pushes the boundaries of UX. She's worked with a variety of consumer and B2B brands, including Calor, Homebase, Informa, Mammoet and CIMSPA. She is passionate about inspiring young people and has mentored a number of students, including the Millennial Mentoring Programme which culminated on stage at SXSW.