Award winning digital experience for a global market leader
Work /
"Help us increase online traffic and improve our website experience."
Güntner is a commercial cooling and industrial refrigeration business, 90 years old and headquartered in Munich, Germany. It's a major player in the global cooling business.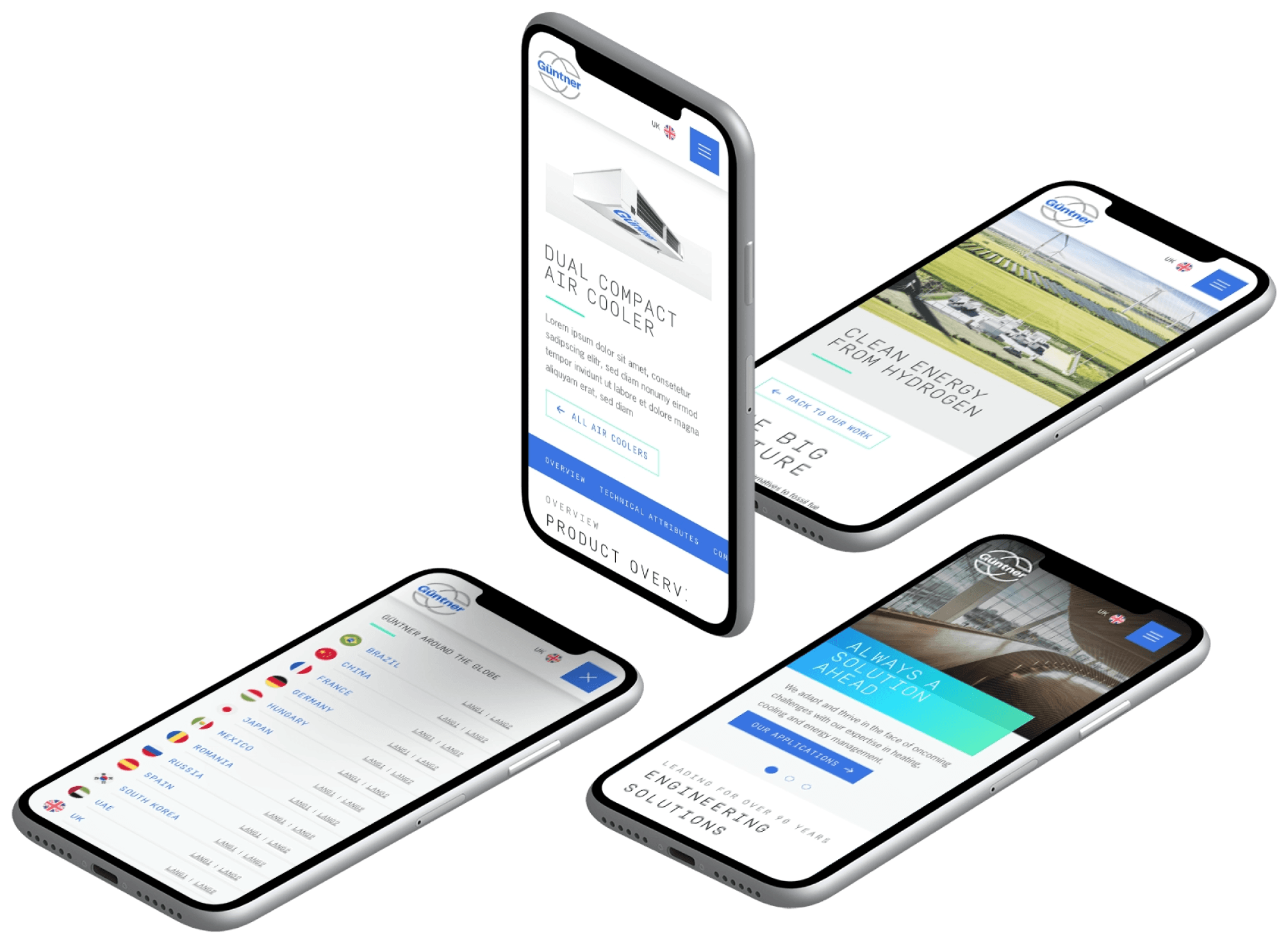 The family-run business wanted their digital presence to reflect their size, expertise, and state of the art technology. Something that their existing c.10 year old website was no longer able to deliver on.
Designing and building a new website was much more than creating more brochureware - they had limited understanding of their audiences, how they bought and their experience of transacting with Güntner. They also needed to be able to facilitate a localised approach to content, as their global product range not only needed translating for different markets, but also updating based on what was available where. To add to journey complexities, certain products needed different content and supporting materials in some regions.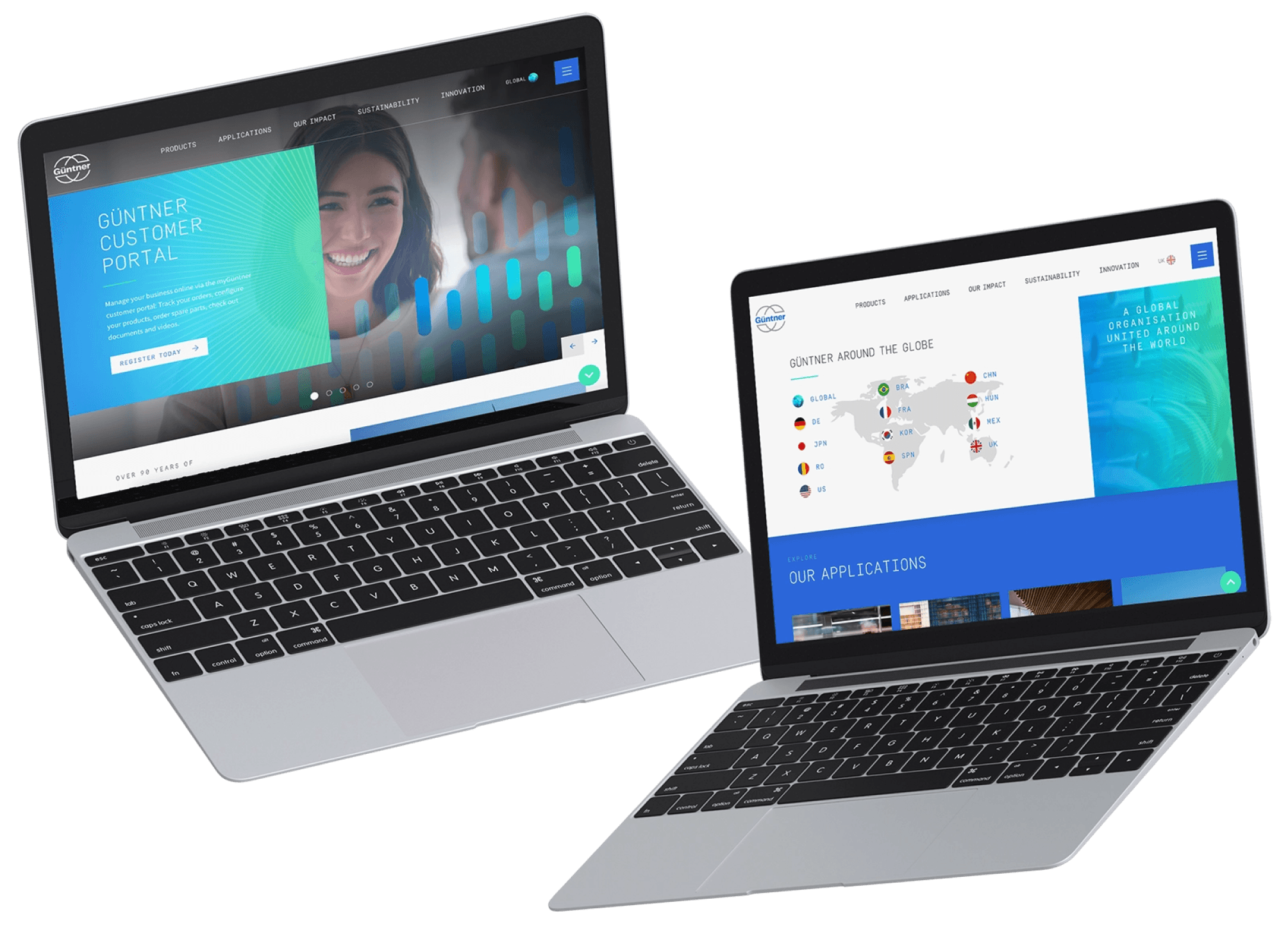 The brief was to start by defining audiences and creating an international digital estate built to handle today's complexity of audience journeys. We went beyond this, designing an entirely new rich visual experience in line with their new brand identity.
We carried out an extensive, remote Explore phase, gaining insight into the Güntner audiences through international workshops, surveys and interviews. This insight fed directly into a series of design and development sprints on the Optimizely DXC platform over a 6 month period, launching their new website and rolling out across 14 languages and markets. With a new website built on a Digital Experience Platform enabling a web estate of personalised experiences, online transactions, self-serve product configuration and a market-specific product offering.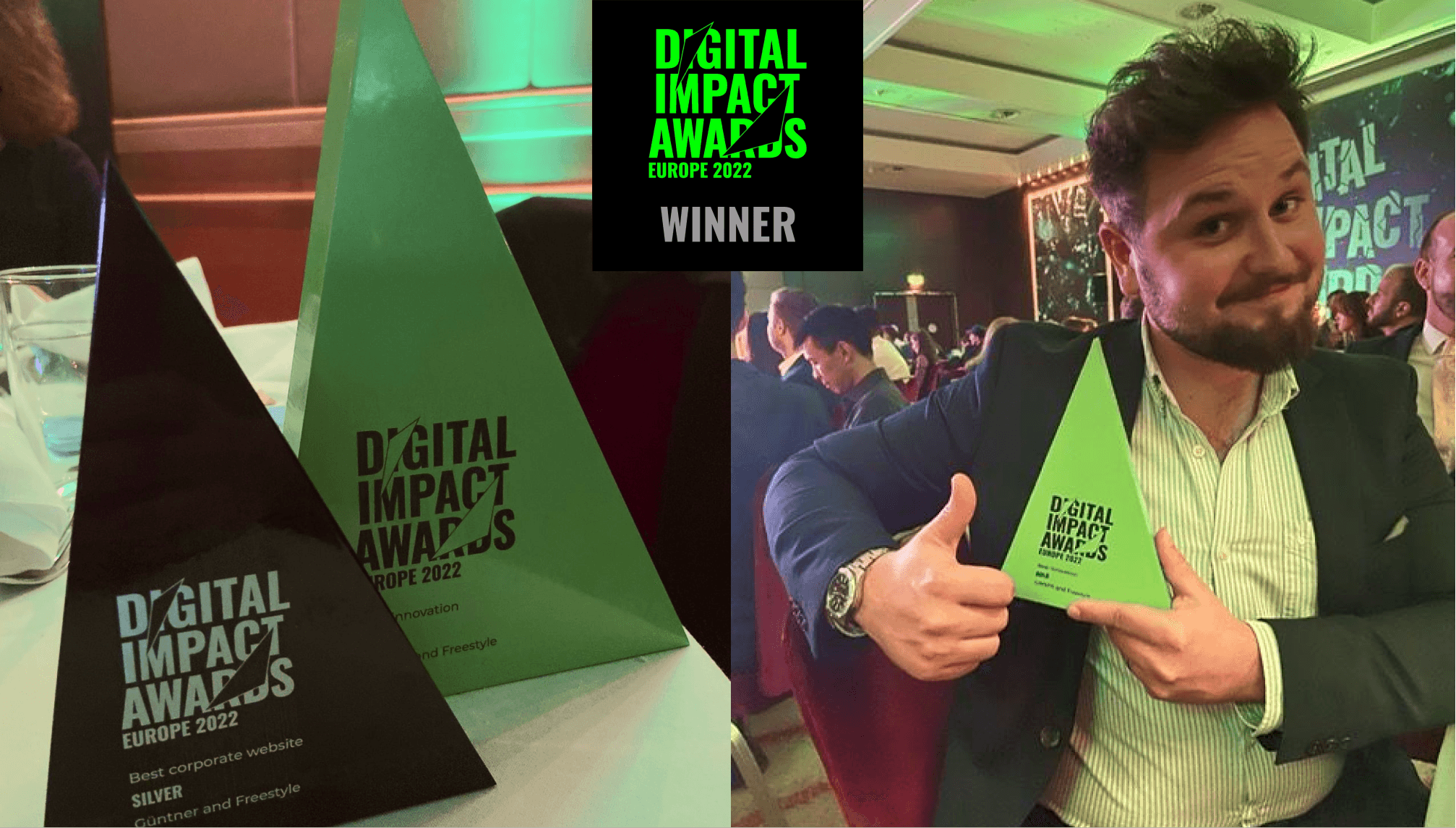 27% increase in site visits across 14 global markets.
The results have been transformational; in 9 months to March 22, website visits are up 27%, there's a 73% increase in new visitors, and mobile visits are up from 15% to 40%. Günter's new global and market websites represent a huge step forward for the business and the industry. They now have a leading web presence, better than all the competition in terms of experience, brand consistency and managing the sales funnel online into sales. This also led to the project winning Silver in the 'Best Corporate Website' category of the prestigious Digital Impact Awards Europe in 2022.
"We're very proud to have won this Digital Impact Award. What we did with this project was very unusual for our industry. It takes courage to be different, and the result is proof that Güntner is a leader in innovation in our sector."
Lisa Gerle, Head Of Brand, Güntner
Next Up
Next
Up
Award winning digital experience for a global market leader
View case study