Transforming the online experience for a global change-maker
Work /
"Help us tackle poverty with smart digital solutions and solid consultancy."
Practical Action is an innovative international development organisation putting ingenious ideas to work so people in poverty can change their world. As well as beneficiaries, their audiences include governments, media, donors, the private sector and a huge range of partner organisations.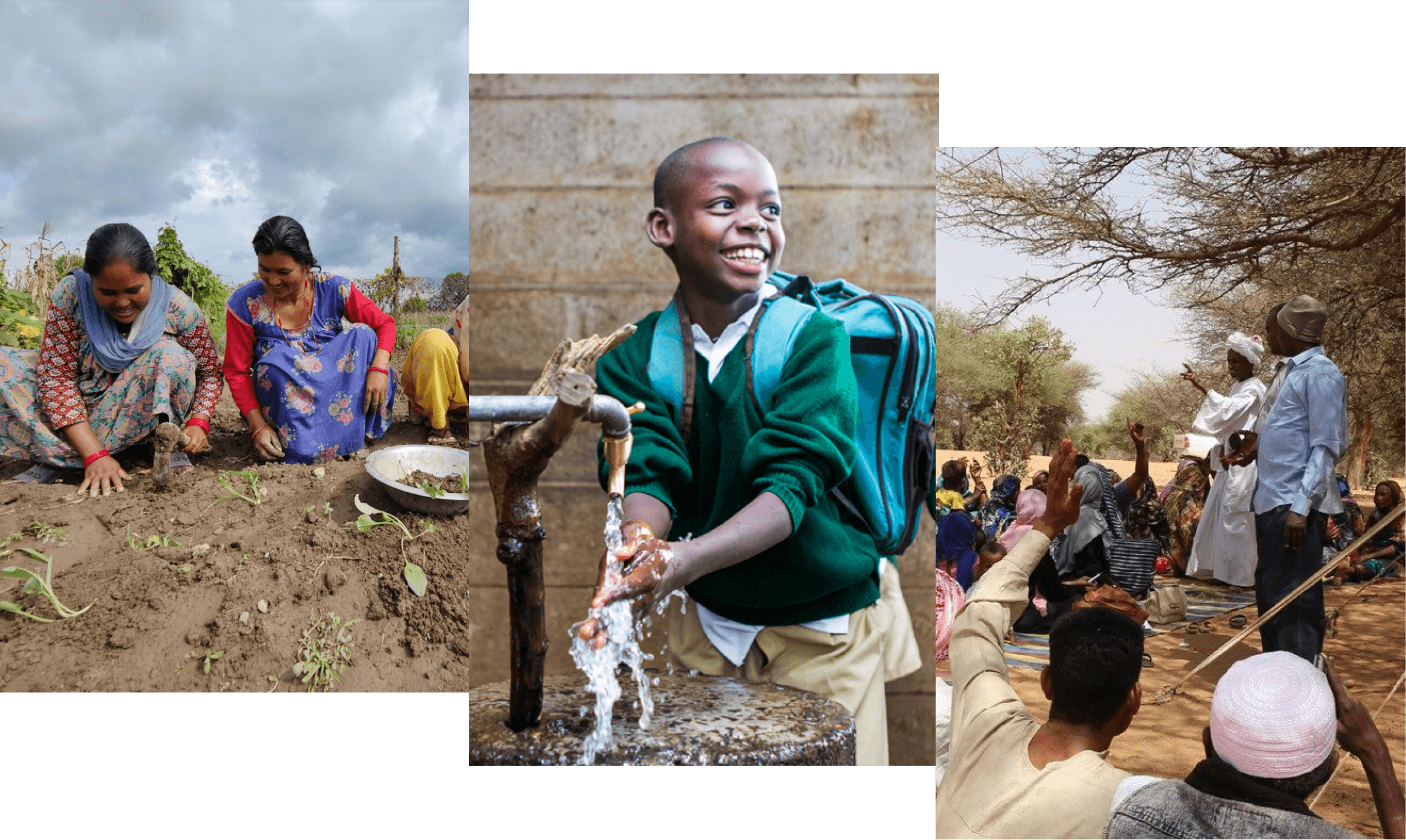 The charity wanted their digital presence to provide impact and inspiration for supporters across three continents.
Practical Action needed to transform its online experience to appeal to a new generation of donors who expect a slick online experience and powerful stories of innovation, compassion, and change. We were tasked with understanding the needs and motivations of the diverse audience, planning seamless user experiences, and integrating the site with thousands of digital assets.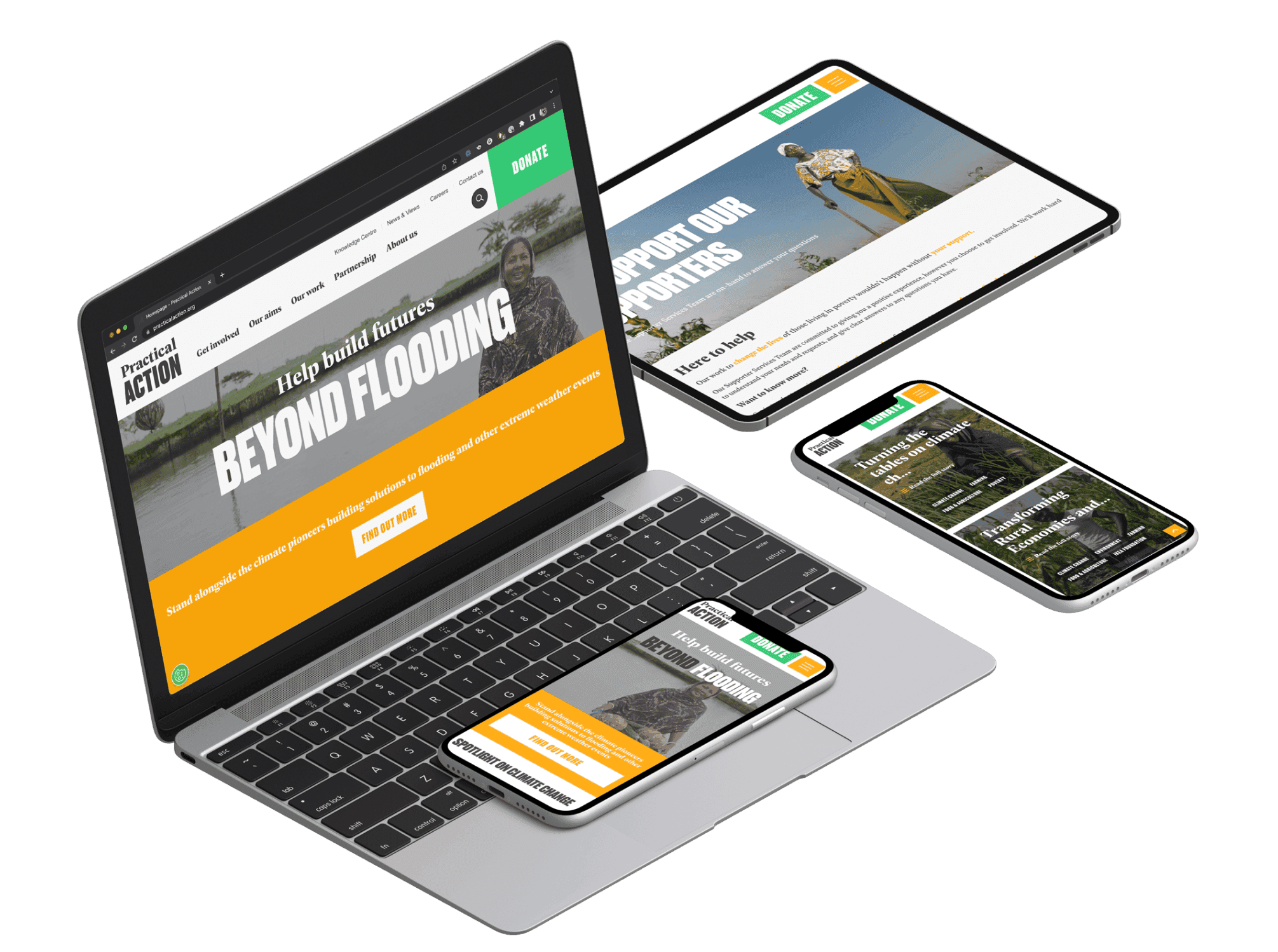 The brief was to start by defining audiences to create a user-centric global digital estate. We went beyond this, designing an entirely new rich visual experience in line with their digital aspirations.
We took a Design Thinking approach to understand the audience's needs by conducting extensive workshops and video conferencing sessions with representatives from India, Nepal, Bangladesh, Peru, Bolivia, Kenya, Sudan and Zimbabwe.
We even had two stakeholders calling in from the heart of the Amazon.  The insight gathered was used to create an extensive audience segmentation report, which informed the development of the site. Task modeling was used to plan seamless user experiences by defining functionality, navigation, and content from a user-first perspective. 
The site was built on WordPress, with a simplified UX and immersive storytelling experience that appealed to a new generation of donors. We also built a custom plug-in to integrate the site with Practical Action's digital asset library, giving access to tens of thousands of images and videos.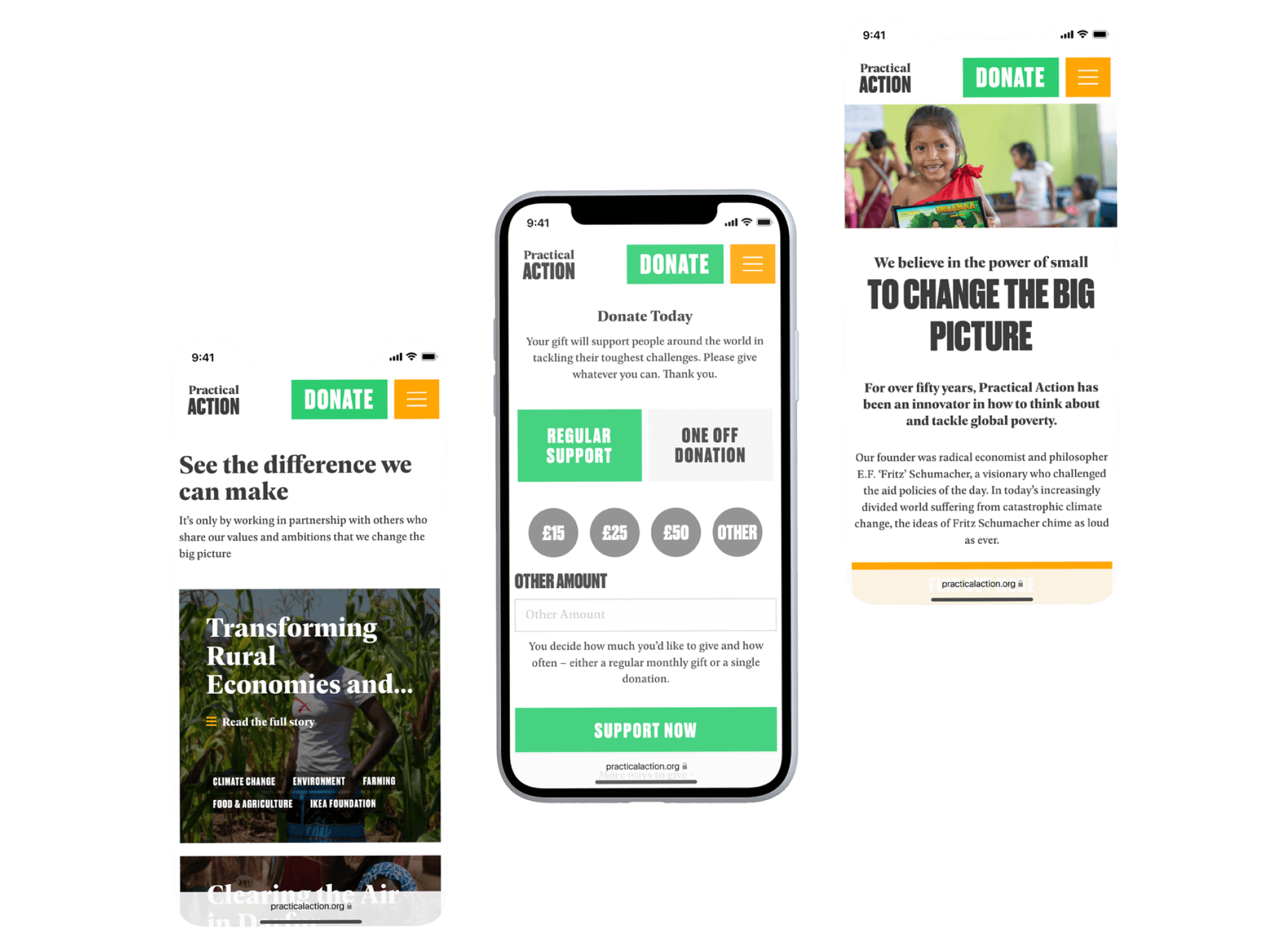 Impact and inspiration for a new generation of supporters.
The new website had a significant impact on Practical Action's online presence. The site's immersive storytelling experience and simplified UX appealed to a new generation of supporters, leading to an increase in donations. The custom plug-in we built to integrate the site with Practical Action's digital asset library gave access to an enormous archive of rich content, making it easier for webmasters to manage the site's content. 
Next Up
Next
Up
Award winning digital experience for a global market leader
View case study